PIxelStick by BitBanger Labs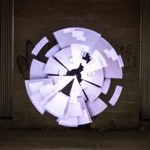 The Pixelstick is a gadget for creating long-exposure light paintings. Designed by Duncan Frazier and Steve McGuigan of Brookyln-based BitBanger Labs, the device takes digital images and displays them one line at a time with 198 full-color RGB LEDs.
View a gallery of images on Colossal and learn more on Kickstarter.
---